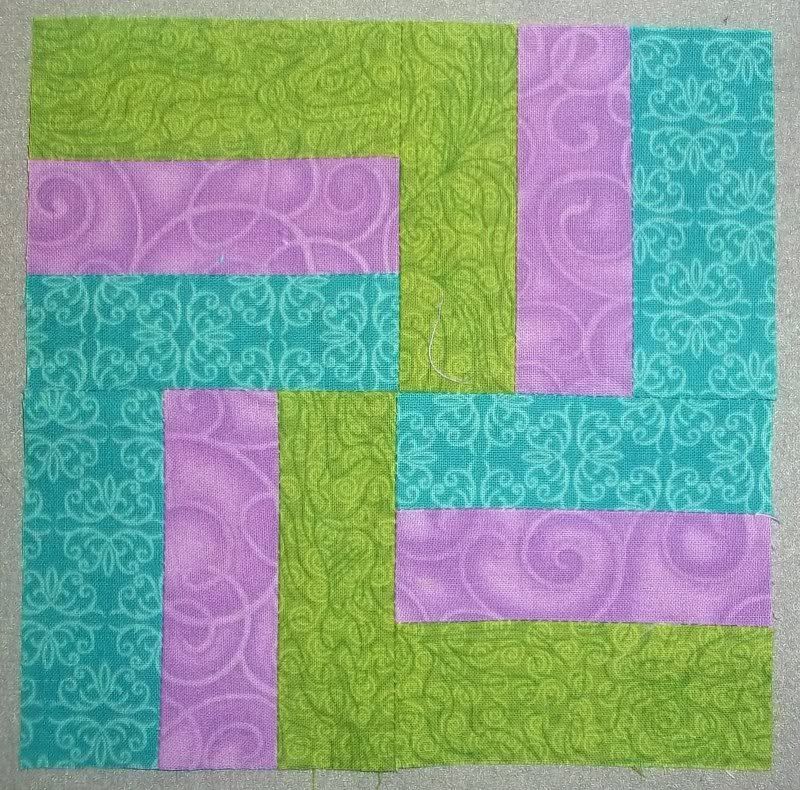 Farmer's Wife QAL - #004 Basket Weave
I was attempting to not re-use fabrics so early in the process of piecing the Farmer's Wife blocks, but I liked the way these three looked together in my pile of fabrics. Now, I did
not
use templates, nor did I paper-piece this. Why bother? Strip piecing accomplishes this block far faster than either of the two methods.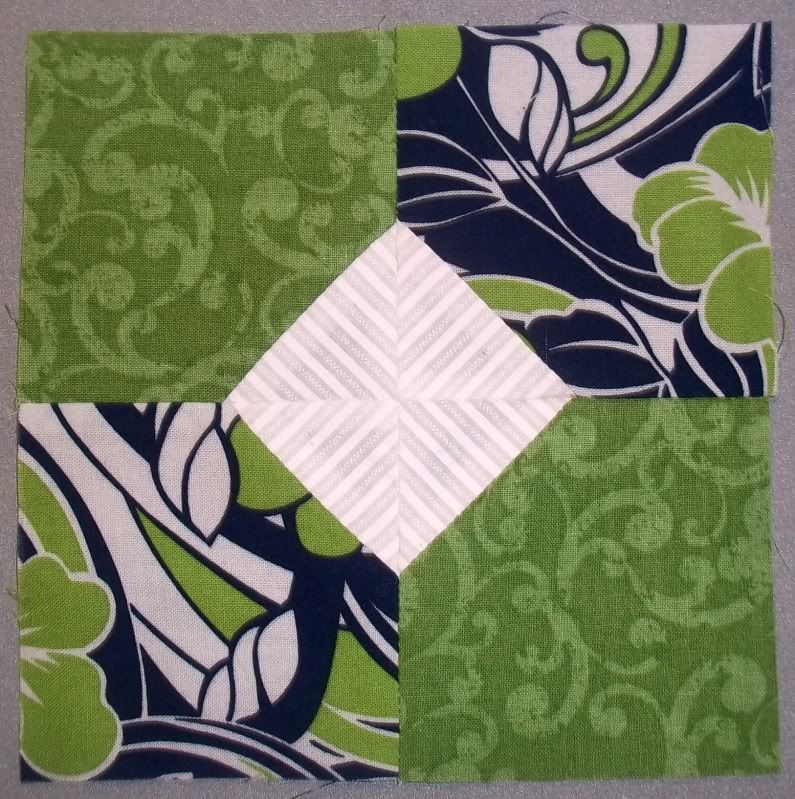 Farmer's Wife QAL - #010 Bowtie
Now, I'll be honest. I got lazy and paper-pieced this one. I didn't feel like figuring out what size the white triangles are, and I already had the paper-piecing sheet printed. This one is easily done without templates or paper-piecing.
So, two down. Two more, and I'll be caught up to Week Four of the Farmer's Wife QAL. No, I'm not piecing in order, nor am I doing what everyone else is doing. I am, however, aiming for the two per week.